The Center on African-American Religion, Sexual Politics and Social Justice is pleased to announce the sixteen recipients of its Rapid Response Grants Program. Our grantees — who are located across the worlds of the arts, academia and activism — are all doing distinctive work that stands to advance our thinking about the intersections of black studies and and the study of religion.
Grantees
Kijan Bloomfield; Lived Africana Religion in the Time of COVID-19 (research/digital humanities)
Joanne Braxton; Tree of Life: Black Faith Matters in Time of Dual Pandemics (research/education)
Andre Brown; A Soul Cleansing: A Documentary (film)
Monica Coleman and Tananarive Due; Octavia Tried to Tell Us: Parable for a Pandemic APP (media)
Angela Denise Davis and Zami Nobla; Remember and Reimagine: The Use of African American Spirituals in Ukulele Instruction and Ukulele Ensemble Repertoire
Matthew Harris; Black Metaphysical Religion and the Art of Being Nowhere (research)
Su'ad Abdul Khabeer; Umi's Archive (research/multimedia)
Michael Brandon McCormack; Bent School, Marginal Church: Black Faith and Fugitive Space for "Stolen Lives" (university/community collaboration)
Elyse Ambrose and Storäe Michele; black queer subjectivity and the science of black queer freedom making (scholar/artists collaboration)
Monique Moultrie; Hidden Histories: Faith as a Site of Black Lesbian Activism (research)
Vivian Nixon; Unlocking Faith, Birthing Freedom: A Memoir (research/writing project)
Kameelah Janan Rasheed; Mapping the Spirit (visual arts)
Raedorah Stewart; When God is Black and Disabled: Imago Dei and Disability in the Age of COVID19 (media)
Imani Uzuri; Conjure Woman: Archetype, Iconography and Mythology (Performance Arts)
Taurean Webb; Ye Shall Inherit the Earth & Faces of the Divine: A Travelling Art Exhibition (arts)
Audrey Williamson; Black Grief, Delayed (research/education)

We also want to thank the grants committee for all of the time, energy and insights they invested in the selection process. Thank you to professors Monique Bedasse (Washington University in St. Louis), Mignon Moore (Barnard College / Columbia University) and Joseph Winters (Duke University).

This grant program is made possible by the generous support of the Henry Luce Foundation.
Kijan Bloomfield (she/her) is a scholar of Africana Religions and Caribbean Studies. Her research interests focus on the intersection of religion, ethics, and politics in African diasporic communities. Dr. Bloomfield's current book project is an ethnographic study of Black religion, politics, and social change in Jamaica from the late 19th century to the present. Her future project will explore the relationship between religious ethics and the creation of space/place in Jamaica. Dr. Bloomfield other scholarly interests include GIS mapping, visualizing qualitative data, Black migration narratives, Black speculative fiction, and gender and sexuality in the contemporary Caribbean. 
Image Carousel with 5 slides
A carousel is a rotating set of images. Use the previous and next buttons to change the displayed slide
Slide 1: Joanne Braxton

Slide 2: Mekbib Gemeda

Slide 3: Nigel Hatton

Slide 4: Rehema Kutua

Slide 5: Rebecca Ann Parker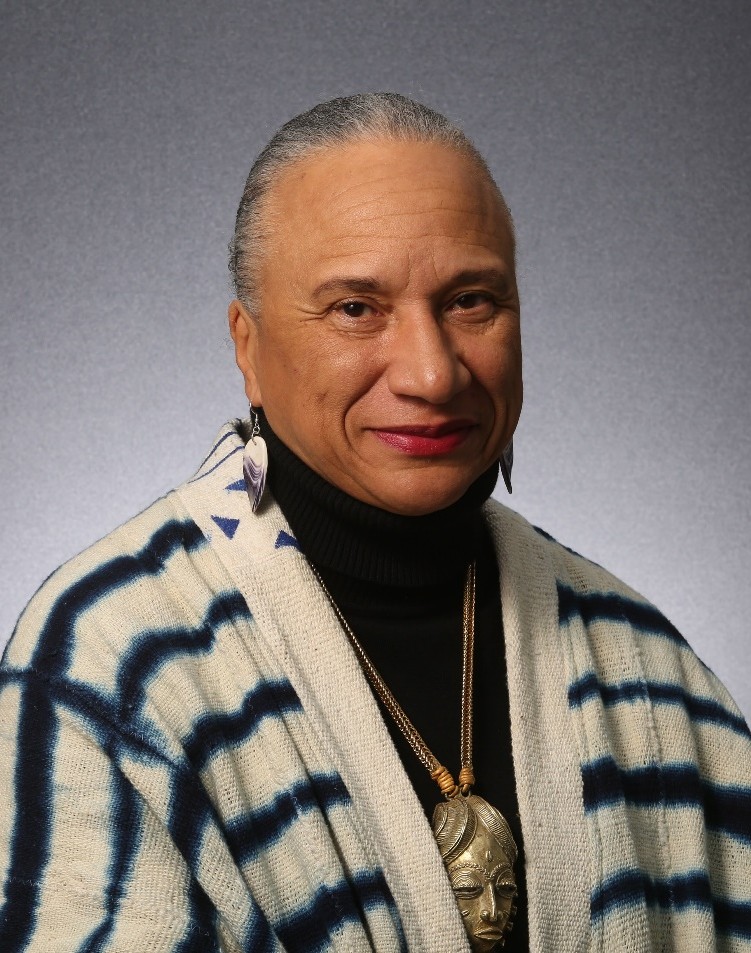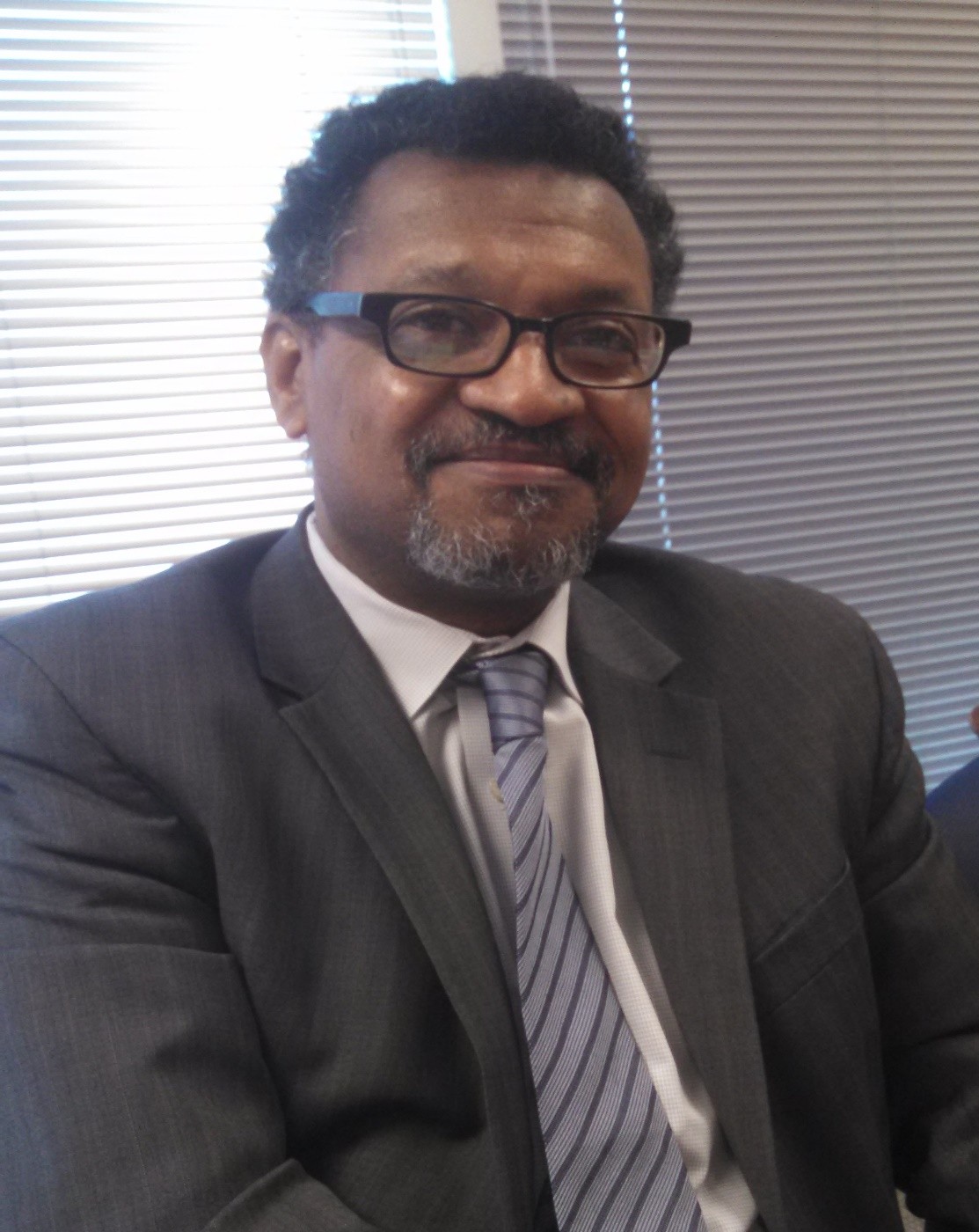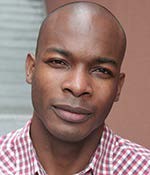 Previous
Next
Dr. Joanne Braxton, PhD, M.Div. (she/hers), CEO and President of the Board of the Braxton Institute, is an ordained minister with full ministerial standing in the Eastern Virginia Association of the Southern Conference of the United Church of Christ. She is also Frances L. and Edwin L. Cummings Professor of the Humanities Emeritus at William & Mary (W&M) and Adjunct Professor of Family and Community Medicine at EVMS. Braxton is a poet, scholar, and author. At W&M, Dr. Braxton founded and directed the W&M Middle Passage Project and was instrumental in the formation of the programs in American Studies, Women's Studies and Africana Studies. She has served as a pastoral and spiritual caregiver in clinical, congregational and movement settings. More recently, Dr. Braxton spent a year as David B. Larson Fellow in Spirituality and Health at the Library of Congress John W. Kluge Center with her project "Tree of Life: Spirituality and Health in the African American Experience." She is a member of the Society for the Study of Black Religion, the Association of American Medical Colleges Fundamental Role FRAHME Initiative and a Fellow of the Hastings Center for Bioethics. Dr. Braxton curates and moderates the Braxton Institute Community Dialogues on Resisting and Thriving and facilitates workshops and trainings in contemplative practice, reflective writing and the cultivation of moral resiliency. Dr. Braxton is team leader for TREE OF LIFE: BLACK FAITH MATTERS IN A TIME OF DUAL PANDEMICS. 
Richael Faithful, J.D., (they/them/theirs) is a multi-disciplinary folk healing artist and healing justice practitioner rooted in the African diasporic tradition of conjure. Faithful is healing culture facilitator and consultant, writer and essayist, performance artist, radical lawyer, among other roles. Faithful supports national and local activists of all backgrounds, particularly leaders of Black Liberation movements. They are known for creating spaces to help activist identify and process trauma and invest into healing justice frameworks. Their work has been featured in national publications, including in Colorlines, The Root, Everyday Feminism, HuffPost, among others. They also publish their own words in several books and law review articles. Faithful is former Shaman-in-Residence at Freed Bodyworks. Before formal shamanic initiation, Faithful was a healing-oriented community organizer and peoples' lawyer. Faithful engages in racial equity and strategic planning work with DC Greens and, previously, with Justice in Aging. Currently, they are an instigator for the Diverse City Fund to support projects in communities of color in the District of Columbia. Richael is Educational Technologist and consultant at large to the project and a teaching board member of the Braxton Institute for Sustainability, Resiliency and Joy. Faithful will co-lead Tree of Life Circles of Care with Dr. Braxton.  

Mekbib Gemeda, MA, (he/his),Vice President of Diversity and Inclusion and Assistant Professor of Health Professions at Eastern Virginia Medical School (EVMS), is the President of National Association of Diversity Officers in Higher Education (NADOHE). Prior to joining EVMS, Gemeda served for eight years as the Assistant Dean for Diversity Affairs and Community Health and the founding Director of the Center for the Health of the African Diaspora at New York University School of Medicine. Also, he was involved in developing a robust NIH-supported biomedical research center and a nationally recognized faculty and graduate-student recruitment and retention program at Hunter College of the City University of New York. He is a member of the Board of the Virginia Center for Inclusive Communities and he is a current Ed.D. student at Northeastern University. Gemeda is consultant at large for the project.

Dr. Nigel De Juan Hatton, PHD, MFA., (he/his), is Associate Professor of literature and affiliate faculty in philosophy at the University of California, Merced. His is an author and scholar. In 2015, he received a grant from the University of California Consortium in Black Studies in California to complete a project titled, "African American Women and Ending Cultures of Homicide." Throughout graduate school and during his faculty appointments, he has simultaneously taught courses in journalism, literature and writing in California State prisons through the Prison University Project (since 2003) at San Quentin State Prison, and the Prison Education Project (in 2014) at Central California Women's Facility in Chowchilla, Calif. At UC Merced, he is also a co-organizer of the Human Rights Film Festival, a former steering committee member of the Humanities Center, sits on the Admissions subcommittee of the Undergraduate Council, and has served as an advisor to both the Black Student Union and the African Diaspora Graduate Group. Hatton is a teaching board member of The Braxton Institute for Sustainability, Resiliency and Joy. He will make presentations and play a role in the Circles of Care.


Dr. Rehema Kutua, MD, FAAP (she/hers), was born into a Tanzanian family and raised in Botswana. She has lived in America on and off since 2002 when she emigrated via a scholarship for a post-graduate year at Deerfield Academy. Dr. Kutua received a B.A. in Psychology from Harvard and earned her M.D. from the Icahn School of Medicine at Mount Sinai in New York City. For 2 years in between college and medical school she worked at a boarding school in the Middle East, in Jordan, where she taught high school chemistry, social psychology and A.P. Psychology. She completed her pediatrics residency in the Community Health Track at Children's National Medical Center in Washington D.C. Since finishing residency Dr. Kutua has worked as a community pediatrician in Los Angeles and Washington D.C. where she now lives and works. She has strong interests in global and public health and believes that high quality, empathic healthcare is a universal human right and has done work in improving health care infrastructure in sub-Saharan Africa. She is newly interested in learning more about how best to mitigate the effects of adverse childhood experiences (ACEs) on one's future health as well as how to cultivate resilience, mindfulness and promote true wellness in the populations she serves, and amongst her trainees and fellow providers. Dr. Kutua and Dr. Braxton met during Dr. Braxton's term as consulting minister at All Souls Church Unitarian, Washington D.C. and have been working together in various capacities for about four years. Dr. Kutua is lead Wellness Consultant for the project.

 
Dr. Angela D. Sims, PhD, M.Div., (she/hers), is first the female President of Colgate Rochester Crozer Divinity School (CRCDS). She is an ordained Baptist clergywoman. Dr. Sims is an active member and contributor to several academic guilds and faith-based community organizations.
Dr. Sims is a scholar and author. Prior to joining CRCDS, Dr. Sims served as Vice President of Institutional Advancement and Robert B. and Kathleen Rogers Professor in Church and Society at Saint Paul School of Theology in Leawood, KS. Dr. Sims's research examines connections between faith, race, and violence with specific attention to historical and contemporary ethical implications of lynching and a culture of lynching in the United States. Principal investigator for an oral history project, "Remembering Lynching: Strategies of Resistance and Visions of Justice," her research has been supported by the Ford Foundation, the Womanist Scholars Program at the Interdenominational Theological Center, the Louisville Institute, the Wabash Center for Teaching and Learning in Theology and Religion, and the Institute for Oral History at Baylor University. Dr. Sims will serve as consulting Womanist Ethicist to the project.
Rev. Dr. Rebecca Ann Parker, D.Min. (she/hers), Secretary of the Board, educated a generation of ministers, scholars, artists and civic leaders during her 25-year stint as President and Professor of Theology at the Starr King School for the Ministry, the Unitarian Universalist and multi-religious theological school in Berkeley, California. Through her leadership, the historically white liberal School was transformed to become a multi-racial, counter-oppressive institution. Now emerita, she is a noted feminist theologian and author, a poet, a musician and a composer, and a life-long advocate for social change. A graduate of Claremont Theological School, she is the author (or co-author) of several books, including Saving Paradise: How Christianity Traded Love of This World for Crucifixion and Empire and Proverbs of Ashes: Violence, Redemptive Suffering and the Search for What Saves Us, both with Dr. Rita Nakashima Brock. Dr. Parker, a fourth generation United Methodist minister, holds ministerial standing in the Unitarian Universalist Association as well as the United Methodist Church where she has been a life-long advocate for LGBTQ full inclusion and racial justice. A founding board member, Dr. Parker has been the primary architect of the Braxton Institute programs on Recovery from Moral Injury and with it, our collaborations with the Soul Repair Center at Brite Divinity School and Volunteers of America, leading seminars for teaching faculty during the 2017 "Moral Injury and Collective Healing" advanced training seminar in Princeton, New Jersey and the 2019 national "Recovery from Moral Injury" training seminar in Los Angeles. She was a keynote speaker at our inaugural "Recovering Human Sustainability in a Time of War" program in Williamsburg, Virginia in 2014 and more recently led a stimulating Braxton Institute Community Dialogue on "Grounding Resistance in Love and Joy" in Washington, D.C. In 2019 she also co-presented an online Dialogue on "The Human Ecology of Racism" and in 2020, "Moving Through Spiritual Impasse to Counter White Supremacy" both with fellow board member Richael Faithful. Dr. Parker brings invaluable experience as Administrative Associate for the Tree of Life: Black Faith Matters in a Time of Dual Pandemics and Editor for the project final report.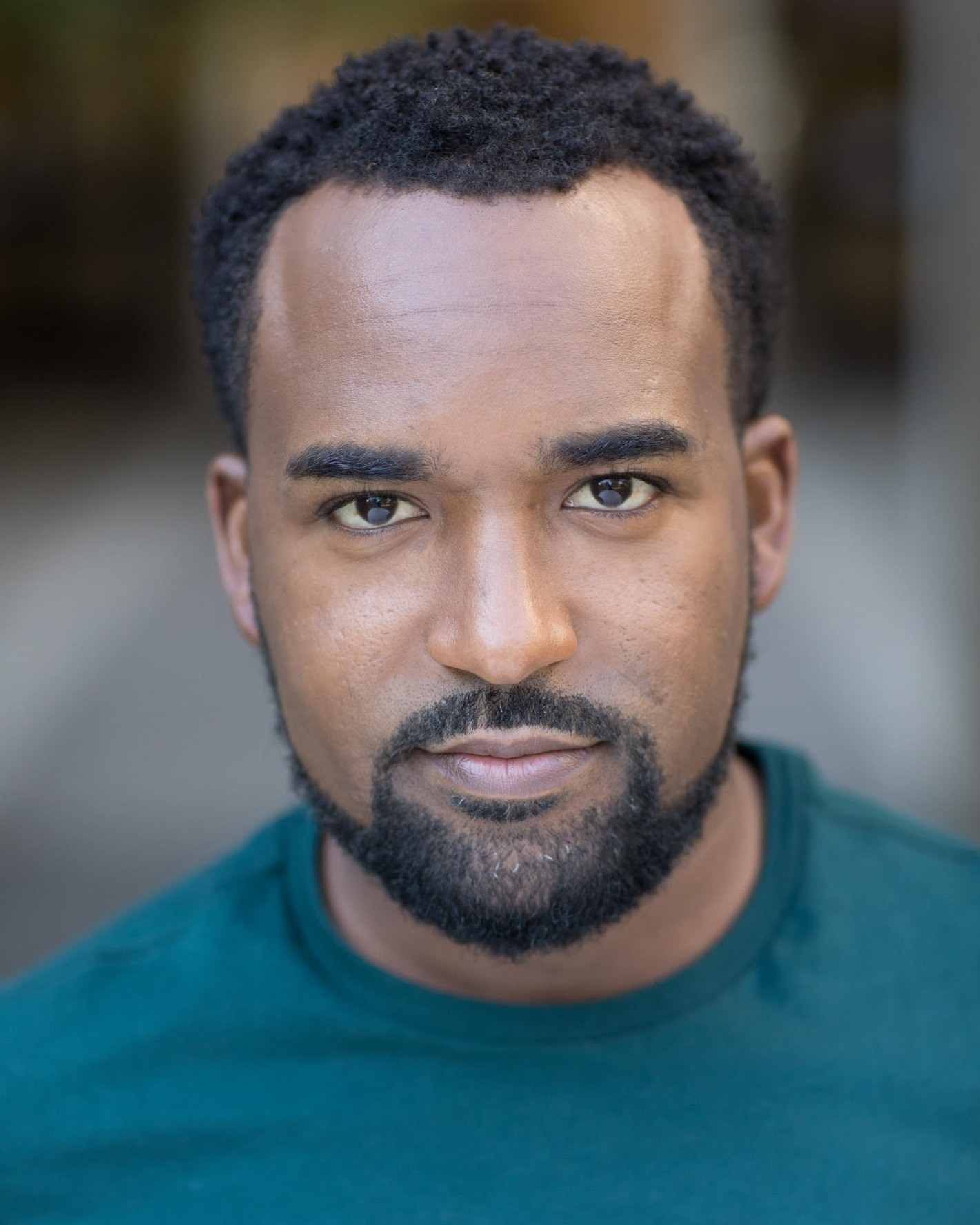 Andre G. Brown is a performer, educator and director who has been creating original theatre, music and media for over 15 years. As a devoted theatre artist/educator, his mission has been to teach underserved communities with practices in the arts. As a professional actor, Andre has performed in national tours (in the US and abroad), regional commercials and major motion pictures. To date, Andre's completed three (3) one act plays for public performance. Prior to moving to Los Angeles, he attended the University of Washington's Drama School, completing an MFA in Acting. Andre also holds a graduate degree from New York University. A Soul Cleansing is his first film.
Image Carousel with 2 slides
A carousel is a rotating set of images. Use the previous and next buttons to change the displayed slide
Slide 1: Monica Coleman

Slide 2: Tananarive Due
Previous
Next
Monica A. Coleman is Professor of Africana Studies at the University of Delaware. She spent over ten years in graduate theological education at Claremont School of Theology and Lutheran School of Theology at Chicago. Answering her call to ministry at age 19, Dr. Coleman brings her experiences in evangelical Christianity, black church traditions, global ecumenical work, and indigenous spirituality to her discussions of religion.
Dr. Coleman is the author or editor of six books and several articles that focus on the role of faith in addressing critical social and philosophical issues. Her memoir Bipolar Faith shares her life-long dance with trauma and depression, and how she discovers a new and liberating vision of God. Her book Making a Way Out of No Way is required reading at leading theological schools around the country.
Dr. Coleman speaks widely on navigating change, religious diversity, mental wellness, and surviving sexual and domestic violence.
TANANARIVE DUE (tah-nah-nah-REEVE doo) is an award-winning author who teaches Black Horror and Afrofuturism at UCLA. She is an executive producer on Shudder's groundbreaking documentary Horror Noire: A History of Black Horror. She and her husband/collaborator, Steven Barnes, wrote "A Small Town" for Season 2 of "The Twilight Zone" on CBS All Access and episodes in SerialBox's BLACK PANTHER: SINS OF THE KING. A leading voice in black speculative fiction for more than 20 years, Due has won an American Book Award, an NAACP Image Award, and a British Fantasy Award, and her writing has been included in best-of-the-year anthologies. Her books include Ghost Summer: Stories, My Soul to Keep, and The Good House. She and her late mother, civil rights activist Patricia Stephens Due, co-authored Freedom in the Family: A Mother-Daughter Memoir of the Fight for Civil Rights. She and her husband live with their son, Jason, and two cats. 
Angela Denise Davis, M.Div., M.S., is an ordained minister and a ukulele teacher. She is the founder of Uke Griot, a program that offers ukulele music instruction focusing on awakening musical skills, increasing social engagement, and fostering joy in making music. Angela's ministerial work focuses on the fusion of art and spirituality enlarging the ground beneath our feet and enriching the ways we move in personal and social spaces. She is also the Creative Director of ZAMI NOBLA (National Organization of Black Lesbians on Aging) where she is the creator, host, and producer of the ZAMI NOBLA Podcast and directs the community music program, UKE-In. 
Like so many adults, Angela took piano lessons for many years as a child and was involved in the middle school chorus but discontinued her music instruction after high school. She had a profound loss of vision in 2003 which caused her to rethink how to engage music. She ultimately discovered the ukulele in 2016, and it changed her life. She believes that almost anyone can learn to play the ukulele and reap a wealth of benefits from music instruction. Angela is especially interested in using music as a tool to help older adults reimagine aging. 
Angela has been playing the ukulele for five years and started offering ukulele instruction in January 2019. Her work with the ukulele is focused within the domain of the African American classical and folk music tradition. In addition, she has a broad interest in using the ukulele as a conduit for meditation and healing. She merged her teaching studio, Uke Griot, with ZAMI NOBLA in May 2019 to create a community music program that was welcoming to everyone, with targeted outreach to the LGBTQ community.   
During the summer of 2019, ZAMI NOBLA developed a weekly Ukulele June Jam in East Point, Georgia, partnering with the Southeast Community Cultural Center (better known as the Arts Xchange), open to anyone over the age of 18 with a desire to strum and hum. Out of that offering grew ZAMI NOBLA's Ukulele Griot Collective, a multi-racial, multi- generational group of queer women who practiced and played music weekly before the COVID-19 pandemic. The goal of the ensemble was to perform for humanitarian benefits and at aging facilities. Angela directs the ensemble. 
Angela is a level 1 candidate in the James Hill Ukulele Initiative teacher certification program. She is a graduate of Clark Atlanta University where she earned a B.A. in Art. She also holds a Master of Divinity from Vanderbilt University Divinity School, and a Master of Science in Rehabilitation Counseling from Georgia State University.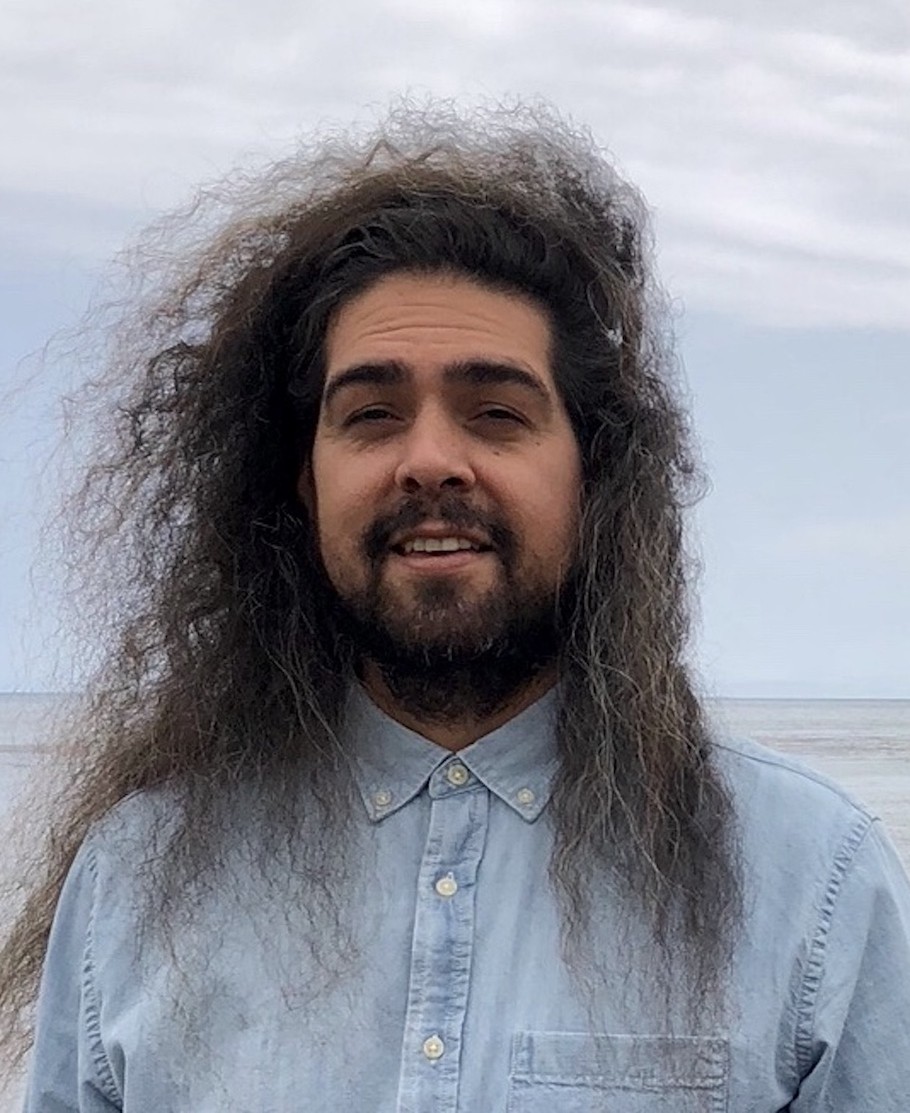 Matthew M. Harris is a PhD candidate in the Department of Religious Studies at the University of California, Santa Barbara, with an emphasis in Black studies. His research is located at the intersections of African American religious history, the Black Radical Tradition, and cultural production. His current research project uses the archive around the avant-garde jazz composer and poet Sun Ra to recover the metaphysical religious culture of Chicago's Black Belt.
Su'ad Abdul Khabeer is a scholar-artist-activist who uses anthropology and performance to explore the intersections of race and popular culture. Committed to public scholarship, Su'ad leads Sapelo Square, the first website dedicated to the comprehensive documentation and analysis of the Black US American Muslim experience. In 2018, Su'ad was profiled as one of 25 influential American Muslims by CNN and was awarded the Soros Equality Fellowship in 2019. Su'ad is currently an associate professor of American Culture and Arab and Muslim American Studies at the University of Michigan.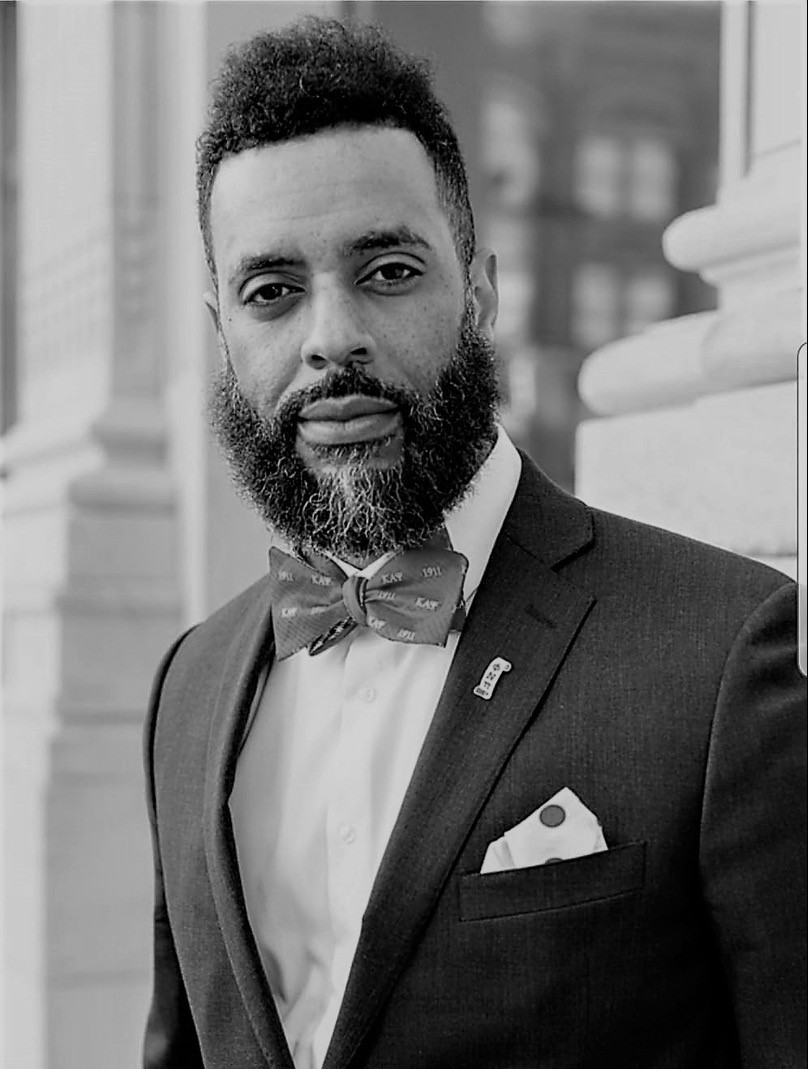 Dr. Michael Brandon McCormack is Associate Professor of Pan-African Studies and Comparative Humanities (Religious Studies) at the University of Louisville. He earned his PhD in 2013 from the Vanderbilt University Graduate Department of Religion, where he was also a Fellow in the Program in Theology and Practice.
His research explores the intersections between Black religion, popular culture, the arts and activism. He teaches courses in African American religion, religions of the African diaspora, and religion and hip-hop culture.
His work has been  published  in Black Theology: An International Journal,  the Journal of Africana Religions, and as book chapters in a number of scholarly journals and edited volumes; most recently in the inaugural volume of the Morehouse College King Collection Series on Civil & Human Rights. As a recent faculty fellow at the Commonwealth Center for the Humanities and Society at the University of Louisville, his most recent research has focused on the relationships between discourses of "afro-pessimism," "Black optimism," and notions of "Black joy" as resistance.
Dr. McCormack is also a frequent speaker and lecturer, having been invited to speak at a range of institutions of higher educations, from Historically Black Colleges and Universities like Houston Tillotson University to elite private institutions such as Harvard University. But he finds his deepest joy in  speaking well beyond the ivory tower at churches, public schools, community centers, and other places where everyday folks are gathered and engaged in collective meaning-making.
Image Carousel with 2 slides
A carousel is a rotating set of images. Use the previous and next buttons to change the displayed slide
Slide 1: Elyse Ambrose

Slide 2: storäe michele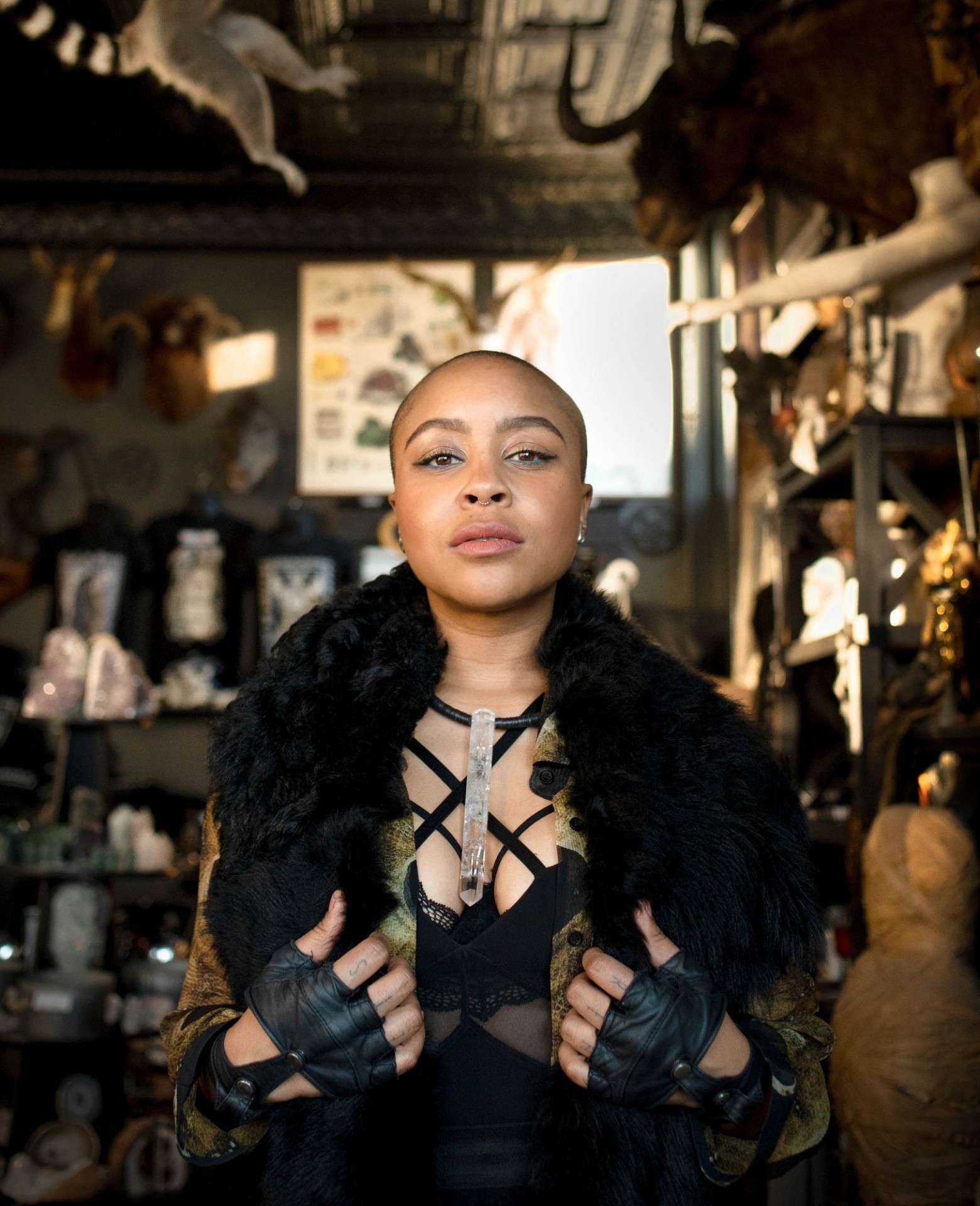 Previous
Next
Elyse Ambrose, Ph.D. is an educator, sexual ethicist, and creative. Her research, community education, and art lies at the intersections of race, sexuality, gender, class, and spirituality. Her desire for her scholarship to impact and be informed by real lives leads to her synergy of theory and practice. To this end, as Founder of phoeniXspark, LLC, she works with individuals and communities toward shaping ethical values and practices related to gender and sexuality. Ambrose's most recent photo-sonic exhibition, entitled "Spirit in the Dark Body: Black Queer Expressions of the Im/material," opened in November 2019 and continues to be shown around the country. Ambrose currently serves as Visiting Assistant Professor of Ethical Leadership and Society at Meadville Lombard Theological Seminary as a Louisville Institute Postdoctoral Fellow. Her research has been supported by the Yale University Sarah Pettit Fund, the Forum for Theological Exploration, the Louisville Institute for the Study of American Religion, Columbia University's Center on African American Religion, Sexual Politics, and Social Justice, Auburn Seminary and CrossCurrents Journal. Ambrose's work and commentary has been featured with the Huffington Post, the Christian Century, Medium, ForHarriet, Vice, and CBC Radio One. 
Elyse Ambrose is a graduate of Howard University (B.B.A, 2007), the Interdenominational Theological Center (M.Div., 2013), and Drew University (Ph.D., 2019). She currently resides in New York City and Chicago.
storäe michele—a self-given name speaking to the sacred act of storytelling—is an interdisciplinary artist, performer, poet, playwright, theologian and seasoned educator.
her experimental films, performances, and choreopoems center womxn and genderqueer black folx, honoring their routes to authenticity— the reclamation of body, sexuality and personhood—which serve as reminders of how to create brave space as black queer wild + holy beings.
storäe returns to African diasporic folklore as a practice of story-weaving. by integrating archives of black folx, exploring ancestral accounts + documenting dreamworlds as transformative spells for healing, her art provides pathways toward future worldmaking.
her first film, [the listening heart], earned the Robert E. Seaver Award granted by Union Theological Seminary and has been officially selected by film festivals in Berlin, New York, Carbondale, Colorado and Cannes. her directorial debut was celebrated on the front cover of Women CineMakers , a digital magazine in Berlin.
storäe's current work-in-progress, mama [rose], was accepted into Lambda Literary's Writers Retreat for Emerging LGBTQ Voices (Playwriting Cohort, August 2021).
storäe is an Master of Professional Studies graduate in Creative Arts Therapy + Creativity Development of Pratt Institute (2008), an Interdisciplinary Master of Divinity graduate of Union Theological Seminary (2017), and is currently pursuing her Master of Fine Arts in Performance + Performance Studies at Pratt Institute in Brooklyn, NY.
Dr. Moultrie is an Associate Professor of Religious Studies at Georgia State University. Her scholarly interests include sexual ethics, African American religions, and gender and sexuality studies. Her book Passionate and Pious: Religious Media and Black Women's Sexuality was published by Duke University Press, and she is currently working on a book on black lesbian religious leaders and ethical leadership.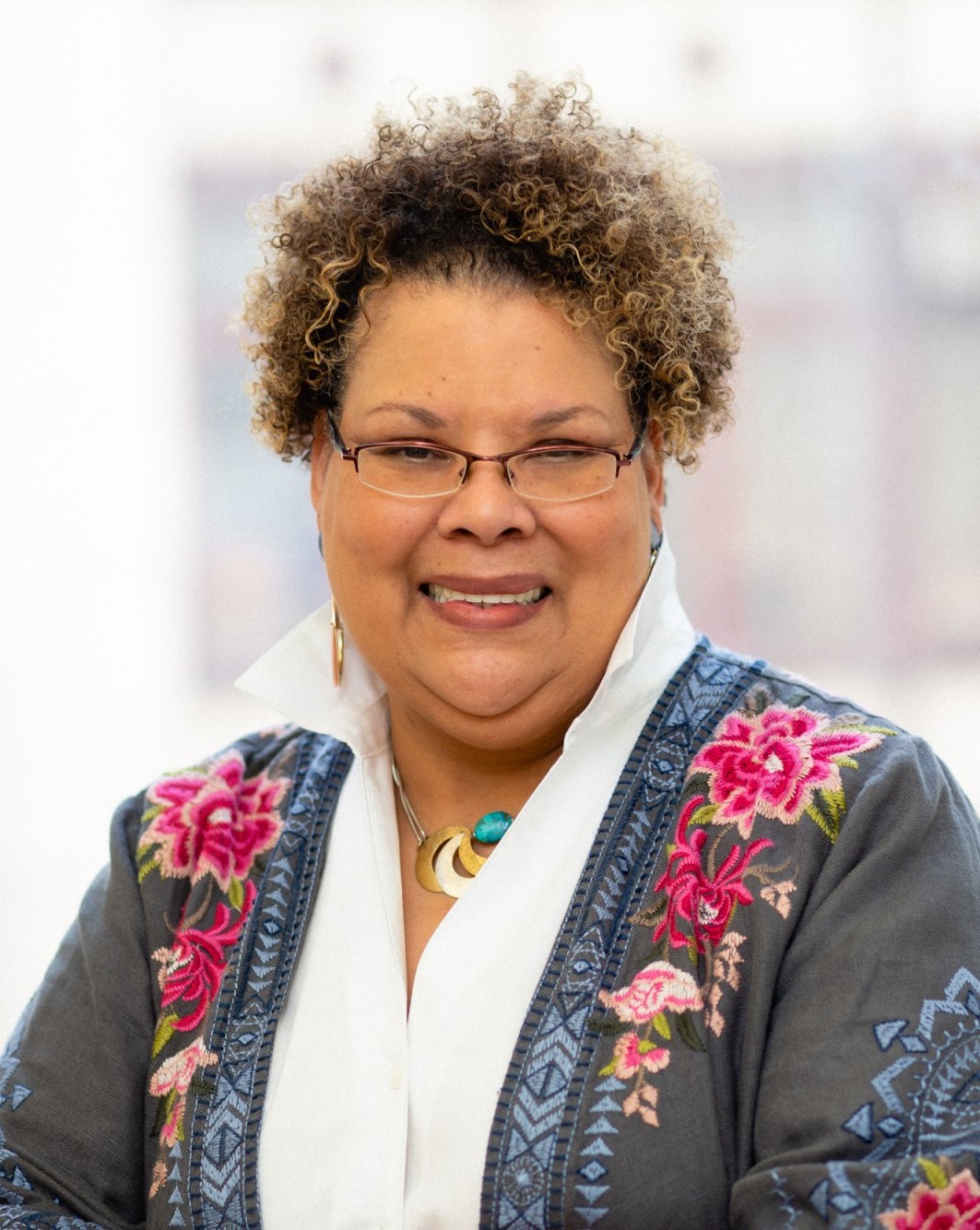 Vivian D. Nixon has been Executive Director of College & Community Fellowship (CCF) since 2006.  CCF works with women whose lives have been altered by mass criminalization and other systems, policies and structures that drift amid the undercurrent of structural racism in America. Founded in 2000, CCF was the first women's post-incarceration project to emphasize access to higher education and building community power. CCF combines education, civic engagement, and organizing to help women and their families thrive and increase the capacity of historically oppressed communities to resist further marginalization. After 37 years of struggle and three years, of exile, Vivian enrolled in college and joined CCF. She took a job as an organizer for CCF before becoming Executive Director. As part of her professional development, Vivian became a Columbia University Community Scholar in 2012. She studied the intersectional locations of chattel slavery, race, gender, and criminalization and their bearing on access to knowledge and power in the United States. She is authoring a book to raise the intersectional burdens attached to these specific identities. Unearthing words that reveal the untold stories of endurance in the lives of previously imprisoned Black women, particularly those who take up the cause of liberation, is her mission. Vivian has an MFA in writing from Columbia School of the Arts. She currently serves on the JustLeadershipUSA board of directors and the FICPFM National Steering Committee and is an ordained Local Elder in the African Methodist Episcopal Church. 
Kameelah Janan Rasheed (b. 1985) is invested in the shifting ecosystems of Black epistemologies, and the agile relationships between the varied modes of reading, writing, archiving, editing, translating, publishing, reflecting upon, and arranging narratives about lived Black experiences. With interests in the generative qualities of incompleteness, leakage, dispersal, syncretism (spiritual and otherwise), and choreography (of movement, of learning, of affect), Rasheed works across an ecosystem of iterative and provisional projects. These projects include sprawling, architecturally-scaled Xerox-based collages; large-scale text banner installations; publications; digital archives; lecture-performances; library interventions; poems/poetic gestures; and other forms yet to be determined. Rasheed has had national and international solo exhibitions at the New Museum, New York, NY (two-person); Transmissions Gallery, Glasgow, UK; Rice University, Houston, TX; Brooklyn Public Library, NY; Brooklyn Historical Society, NY; and the Queens Museum, NY (solo project), in addition to public installations with Public Art Fund and For Freedoms / Times Square Arts. Her awards and residencies include the Vision Residency, International Studio & Curatorial Program, NY; The California Air Resources Board Commissioned Artist; Pioneer Works Residency, NY; On Religion Photography Grant, Magnum Foundation; Art Matters Foundation Grant; and Triple Canopy at NYPL Labs. She is the author of two artist books, An Alphabetical Accumulation of Approximate Observations (Endless Editions, 2019) and No New Theories (Printed Matter, 2019).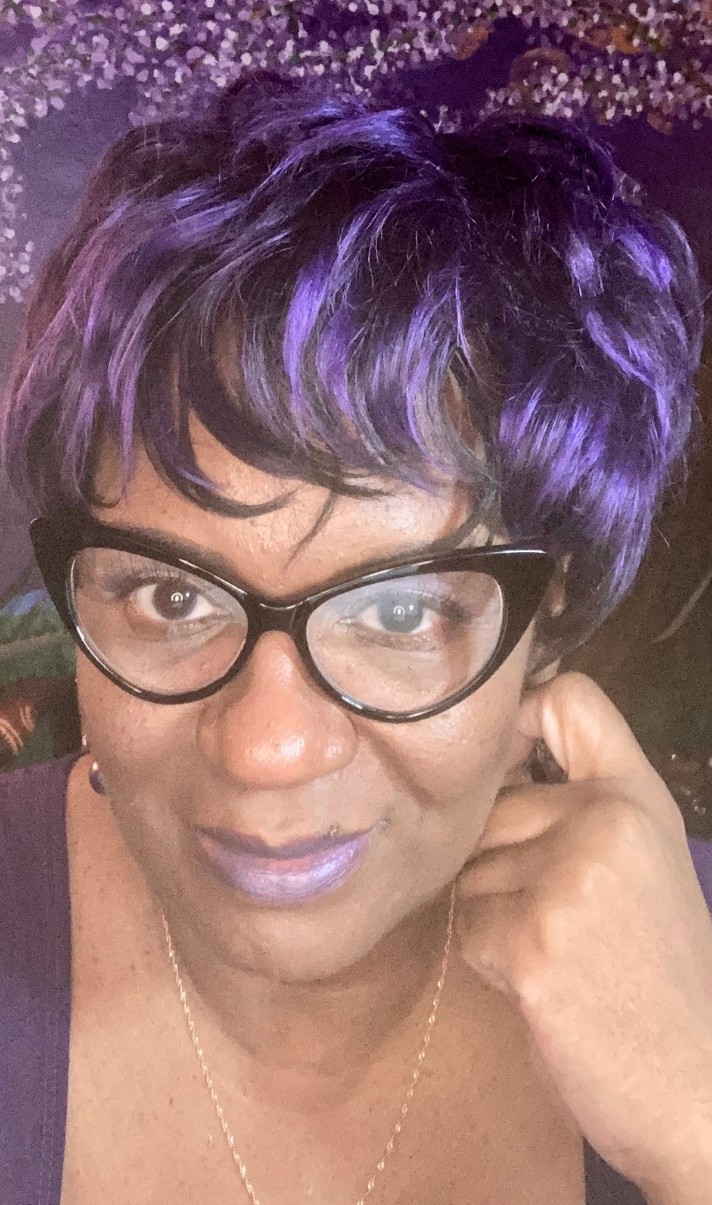 The Reverend Raedorah C. Stewart serves the Body of Christ and Creation as a preacher, poet, painter, mother, and public theologian.  She is the Faculty Director of the Writing Center at Wesley Theological Seminary (Washington, DC);  a minister at Covenant Baptist-UCC (Washington, DC); an entrepreneur of iWrite.Solutions LLC, a boutique content writing and editorial consulting firm; and a serving member in the American Academy of Religion for over two decades in Womanism and Society, Black Theology, Theology and the Arts, Bible and Racial Ethic Preaching, Lesbian Feminism, and on the Committee for Persons with Disabilities in the Profession.  Her most recent published works on faith and disability is a peer reviewed article in ​Theology Today (2020) ​ and a guest spot on the ​Evolving Faith Podcast (Ep. 17)​ . Stewart is a graduate of Fuller Theological Seminary (Pasadena, CA) and is completing the Doctor of Ministry in Spirituality and Story at Wesley Theological Seminary (Washington, DC).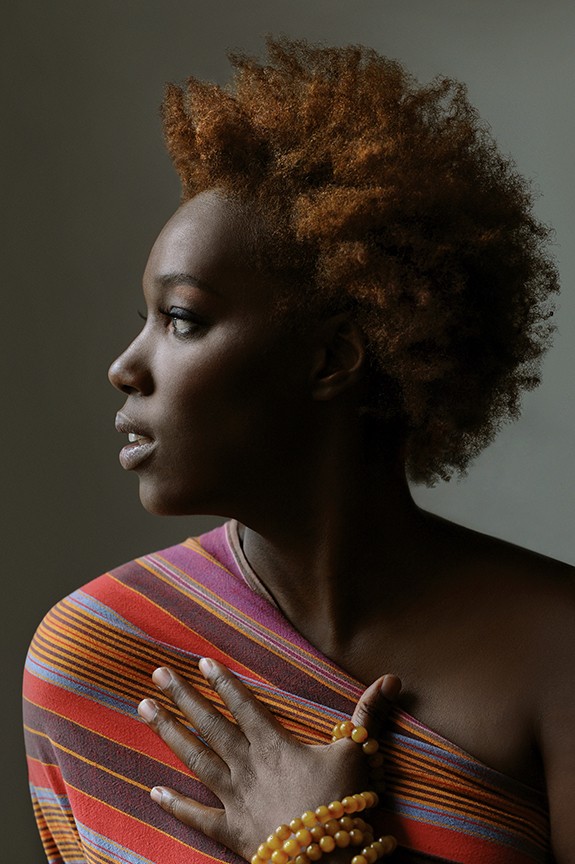 Imani Uzuri, raised in rural North Carolina, is an award-winning vocalist, composer, librettist, and improviser called "a postmodernist Bessie Smith" by the Village Voice. She composes, performs, and creates interdisciplinary works often dealing with themes of ancestral memory, magical realism, liminality, Black American vernacular culture, spirituality and landscape. Her ritual performance Wild Cotton was recently cited as one "with subtlety and vision" by the New York Times. As a Jerome Foundation Composer/Sound Artist Fellow Uzuri made international sojourns in support of her forthcoming ritual opera celebrating the holy iconography of the Black Madonna. Uzuri has been commissioned by Banff Centre for Arts and Creativity, The Ford Foundation and her recent Chamber Music America New Jazz Works commission She Knows Suite premiered at Lincoln Center Atrium in February 2020. Uzuri received her MFA from Goddard College Vermont and her M.A. in African American Studies from Columbia University. Uzuri was a 2019-2020 Harvard University W. E. B. DuBois Hutchins Center Fellow in support of her forthcoming experimental chamber opera Hush Arbor (The Opera), which has been commissioned by The Momentary.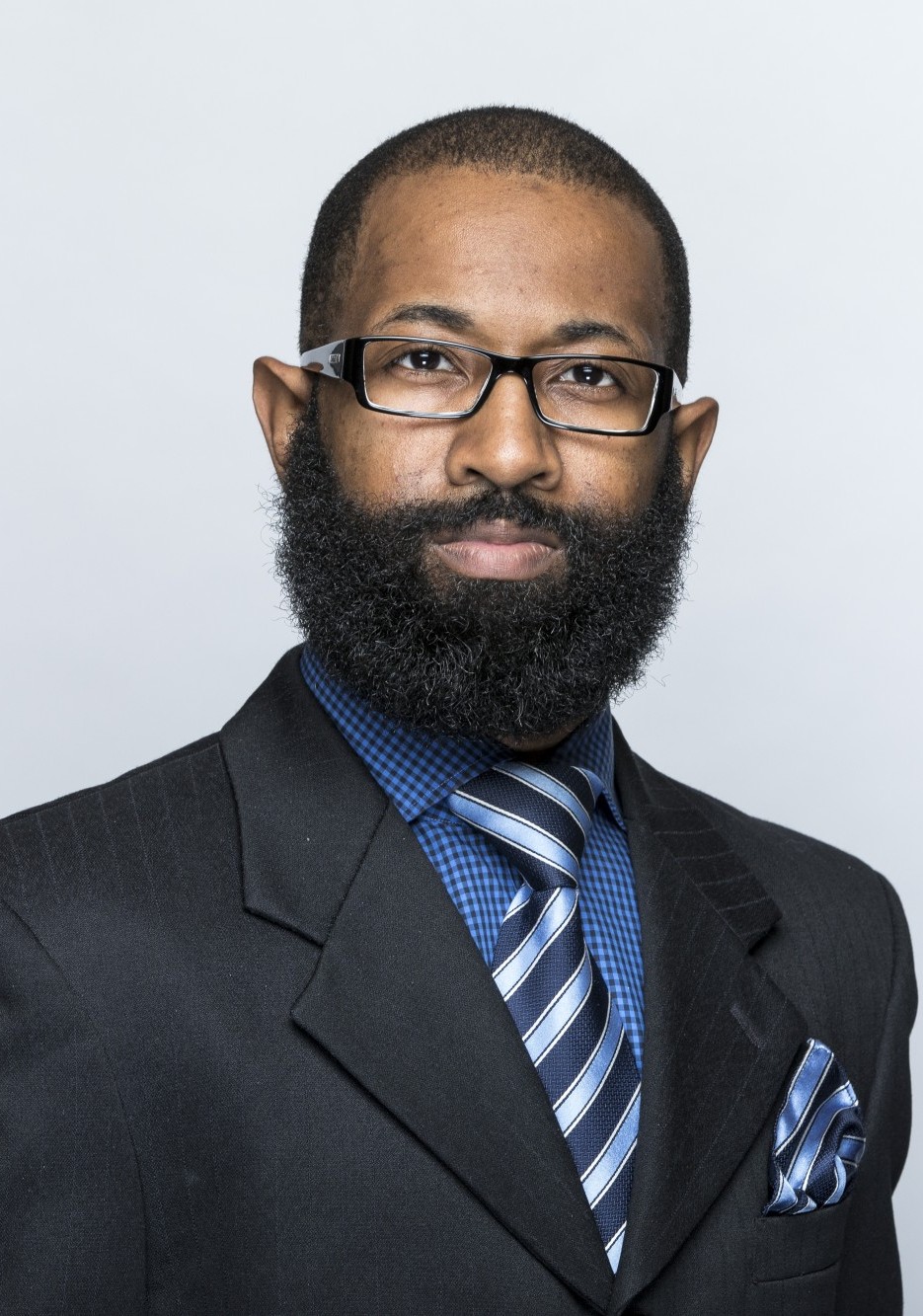 Taurean J. Webb is on faculty at Garrett Seminary (Evanston, IL), teaching in the area of race and religion, where he also directs the Center for the Church and the Black Experience—a fifty year-old research center, focused on Black religious experience across the diaspora. Webb's research and teaching interests are in Black internationalism, Black-Palestinian transnationalism, organizational change, liberationist theological movements of the Global South, Cold War-era UN politics, and WPA/FAP- and Black renaissance-era visual arts. And his writing appears in Jadaliyya, the Journal of Palestine Studies, and Black Perspectives.  

In his creative work, Webb often collaborates with arts-world professionals to produce and curate installations centering artists from the African-, Arab-, and Latin American diasporas. 
Currently, during the 2020-2021 academic year, Webb is a Religion and Public Life Fellow in the Religion, Conflict and Peace Initiative at Harvard University. 
As a scholar, administrator and creative, Webb remains most excited about helping to cultivate the [oftentimes fraught] potentials of institutions to more deeply participate in the imaginative work of creating new futures. He lives in Chicago, IL with his wife, Tiauna, and their children, Haniah Rose'lyn and Taurean Toussaint. 
Twitter: @TaureanWebb 
Instagram: @Tjw787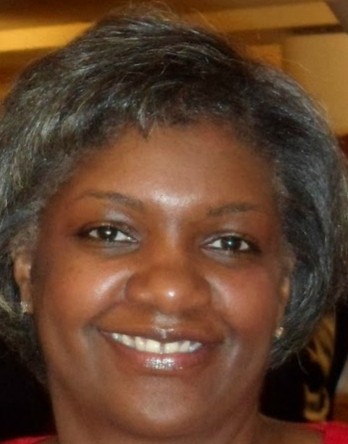 The Reverend Audrey Akins Williamson is a proud Alumna of Rutgers University, New Brunswick Theological Seminary and Princeton Seminary. Prior to her call in the ministry, she was employed in the area of Sales and Marketing for several Fortune 500 Companies, including L'Oréal and American Express.  Formerly a Visiting Professor of Sociology, Religion and Gender Studies at Monmouth University, she currently serves as an educational consultant and mentor for the RISE Together Women of Ministry of Color (WOMIC) a National network to empower and encourage women in ministry, and is the Founding Director of the Collaborative for Faith Leadership, both programs housed at Union Theological Seminary in New York City. She serves her denomination at the Mother Zion, as the Nina M. Neely Minister for Christian Education, providing leadership to the educational endeavors of the church and practical ministerial training to seminary students. She was formerly the Senior Pastor at the St. James AME Zion Church in Matawan, NJ.
Audrey has served as a Faith and Climate Change Fellow for the former Vice President Al Gore, and in the inaugural cohort of the John Templeton Foundation and American Association for Advancement of Science Lifelong Learning Fellowship, at the Yale School of Divinity and Yale School of Medicine, the focus to encourage the exchange of knowledge and expertise between and within the communities of faith and science.   
Rev. Williamson is engaged in the community in meaningful ways, and holds Regional leadership in the Links, Incorporated, and is a proud member of Alpha Kappa Alpha Sorority, Incorporated.